Agreed Divorce Documents Prepared Paralegal Services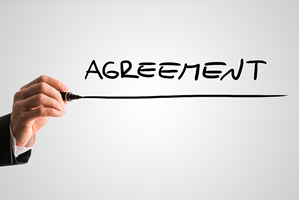 Documents prepared for agreed divorces must be totally agreed. Divorces with children and without children have their own categories that need to be agreed upon in order for the parties to be in total agreement. It is not an agreed divorce if there are still issues that are not agreed upon.
Agreed Divorce Without Children
Divorces without children have to agree upon the distribution of assets/property, the debts/liabilities. Additionally, their might be spousal support at issue. If you are in agreement on these three issues, agreed divorce documents can be drafted up to reflect your agreements.
Agreed Divorce With Children
Divorce with children has the extra issues of child support and the parenting plan. As long as both of these are totally agreed upon as well as those mentioned above (assets liabilities), your divorce is agreed.
Paralegal document service Snohomish County WA family law Redmond 98052 Everett 98208 Bothell 98012 Shoreline 98133 Kirkland 98034 Bellevue 98006 Lynnwood 98036 Edmonds 98026 Lake Forest Park 98155 Snohomish 98290 Lake Stevens 98258 Monroe 98272 Sammamish 98074 Woodinville 98072 Mukilteo 98275 Mountlake Terrace 98043 in Washington State