Contempt Paralegal Services Snohomish County Washington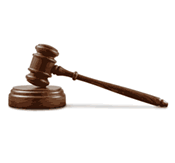 Contempt documents prepared for child support and parenting plan noncompliance.
Child Support Contempt of Court
Collect on past medical bills, unpaid child support, daycare, and other expenses. More...
Parenting Plan Contempt of Court
Enforce your current parenting plan. If the other party is not following the parenting plan, this would be the avenue after mediation or arbitration if they are ordered in the parenting plan as a dispute resolution requirement before contempt of court can be brought. More...
Other Contempt of Court Issues
Sometimes, what appears to be a contempt issue is really a motion to compel or maybe something else entirely. If you stump me, I draw wisdom from an experienced network of attorneys.
Paralegal services document service Washington for Snohomish 98290, Woodinville 98072, Bellevue 98006, Bothell 98012, Edmonds 98026, Everett 98208, Kenmore 98028, Kirkland 98034, Lake Forest Park 98155, Lake Stevens 98258, Lynnwood 98036, Monroe 98272, Mountlake Terrace 98043, Mukilteo 98275, Redmond 98052, Sammamish 98074 family law services