Increase Child Support Paralegal Help Washington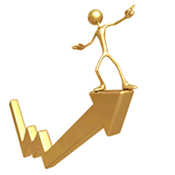 If you are seeking to increases your monthly child support, we can help you prepare your case and documents required to get things started.
Child support is primarily determined by the income of the parties, but there are other determining factors as well. The standard of living that the parties are enjoying can be one of those elements as well. If one party has expenses that are beyond their control, has very little household expenses, there are extraordinary medical needs of an individual or of the child, there is special educational needs, or a party is remarried to a wealthy individual, these factors as well as other can be taken into consideration when determining a transfer amount.
The needs of the child and the ability of the other parent to help supply those financial needs are very much at issue. In the end, what has been the change of circumstances is what decides increasing the support amount.
Paralegal document service Snohomish County WA family law Redmond 98052 Everett 98208 Bothell 98012 Shoreline 98133 Kirkland 98034 Bellevue 98006 Lynnwood 98036 Edmonds 98026 Lake Forest Park 98155 Snohomish 98290 Lake Stevens 98258 Monroe 98272 Sammamish 98074 Woodinville 98072 Mukilteo 98275 Mountlake Terrace 98043 in Washington State