Reduce Child Support Paralegal Help Washington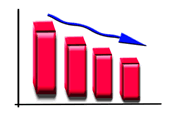 Snohomish County Paralegal Services can help you prepare documents for reducing your child support. Changes in the income of the parties is the most thought of reason for reduction, but there are many others.
There are many more factors than simply the incomes of the parents that are used to calculate child support. Snohomish County Paralegal Services can help you gather and use the correct information, such as income of other adults in the household.
To get reduced child support, it begins by assessing your particular situation and what facts will help in producing a compelling argument for the courts. Once that assessment is done, it is a matter of getting strategy onto paper and navigating the court procedures correctly. Snohomish County has its own civil rules and procedures as is with other state counties.
Paralegal document service Snohomish County WA family law Redmond 98052 Everett 98208 Bothell 98012 Kirkland 98034 Bellevue 98006 Lynnwood 98036 Edmonds 98026 Snohomish 98290 Sammamish 98074 Woodinville 98072 in Washington State