Snohomish County Paralegal Contempt Parenting Plan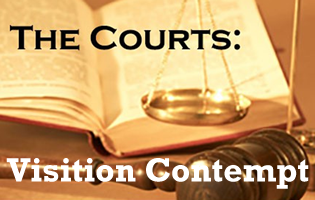 Contempt of court in regards to the parenting plan basically means that a party is not following the rules/provisions set forth in the parenting plan.
Decision Making. Either party can be found in contempt of not following the provisions regarding decision making of the parenting plan. Whether There is possibly one parent making decisions when the other parent has sole decision making or either parent does not come to an agreement with the other parent and simply makes the decision unilaterally.
Parenting Time. If the parent that the children reside with most of the time deprives the other parent of the parenting time, they are in violation of the parenting plan.
Other Provisions. There could be a variety of different provisions in the parenting plan that if not followed or fulfilled could cause a parent to be found in contempt.
Regardless of what the contempt of parenting plan has been committed, we can help you draft up the documents and navigate the procedures of the court system on a parenting plan contempt action.
Paralegal document service Snohomish County WA family law Redmond 98052 Everett 98208 Bothell 98012 Shoreline 98133 Kirkland 98034 Bellevue 98006 Lynnwood 98036 Edmonds 98026 Lake Forest Park 98155 Snohomish 98290 Lake Stevens 98258 Monroe 98272 Sammamish 98074 Woodinville 98072 Mukilteo 98275 Mountlake Terrace 98043 in Washington State