Child Visitation Paralegal Snohomish County Washington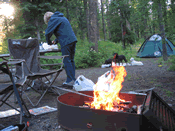 Have us prepare your documents for child visitation.
Types of actions Involving parenting plan visitation
Child visitation enforcement. If you need help with enforcing court ordered parenting time, we can help prepare your documents. More..
Visitation Documents to Obtain Visitation. More...
Visitation Modification. More...
Nonparent Visitation. More...
Paralegal services document service King Clark Whatcom Snohomish County WA for Mukilteo 98275, Monroe 98272, Lake Stevens 98258, Kirkland 98034, Shoreline 98133, Redmond 98052, Bellevue 98006, Mountlake Terrace 98043, Edmonds 98026, Snohomish 98290, Lynnwood 98036, Everett 98208, Woodinville 98072, Lake Forest Park 98155, Kenmore 98028, Sammamish 98074 family law services in Washington State.