Child Custody Unmarried Parents Paralegal Services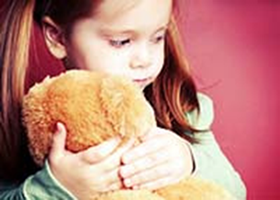 A paralegal at Snohomish County Paralegal Services can help you navigate the complicated procedures of obtaining or changing the custody of a child when the parents were never married. Custody can be obtained by modification, petition for a parenting plan, motion for a parenting plan, or establishment of parentage.
Parents that never married each other could have many different starting points in obtaining a parenting plan. Some cases need to start with the establishment of parentage because there is no child support that has been ordered or any other birth certificate of acknowledgement of paternity signed by both parents.
Some cases have already had child support established. Cases such as these have their own starting point for obtaining a first time parenting plan, but at least for support purposes these cases have established a custodial parent for the purpose of setting child support. Snohomish County Paralegal Services can help you decide where to start on this type, for there are two different ways they may have set support. One is administratively, the other is in superior court by way of the prosecuting attorney for child support.
Snohomish County Paralegal Services can help you figure out where to start with obtaining a parenting plan for the first time or modifying one. This area of law can become complicated as to where to start because even when there is no parenting plan, you may need to petition to modify that parenting plan that does not yet exist. See what I mean?
Paralegal Services King and Snohomish County WA for family law Bothell 98012, Shoreline 98133, Kirkland 98034, Bellevue 98006, Lynnwood 98036, Edmonds 98026, Lake Forest Park 98155, Snohomish 98290, Lake Stevens 98258, Monroe 98272, Sammamish 98074, Woodinville 98072, Mukilteo 98275, Mountlake Terrace 98043, Redmond 98052, Everett 98208 family law services in Washington State.